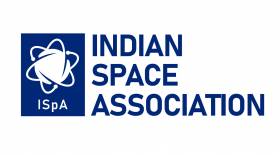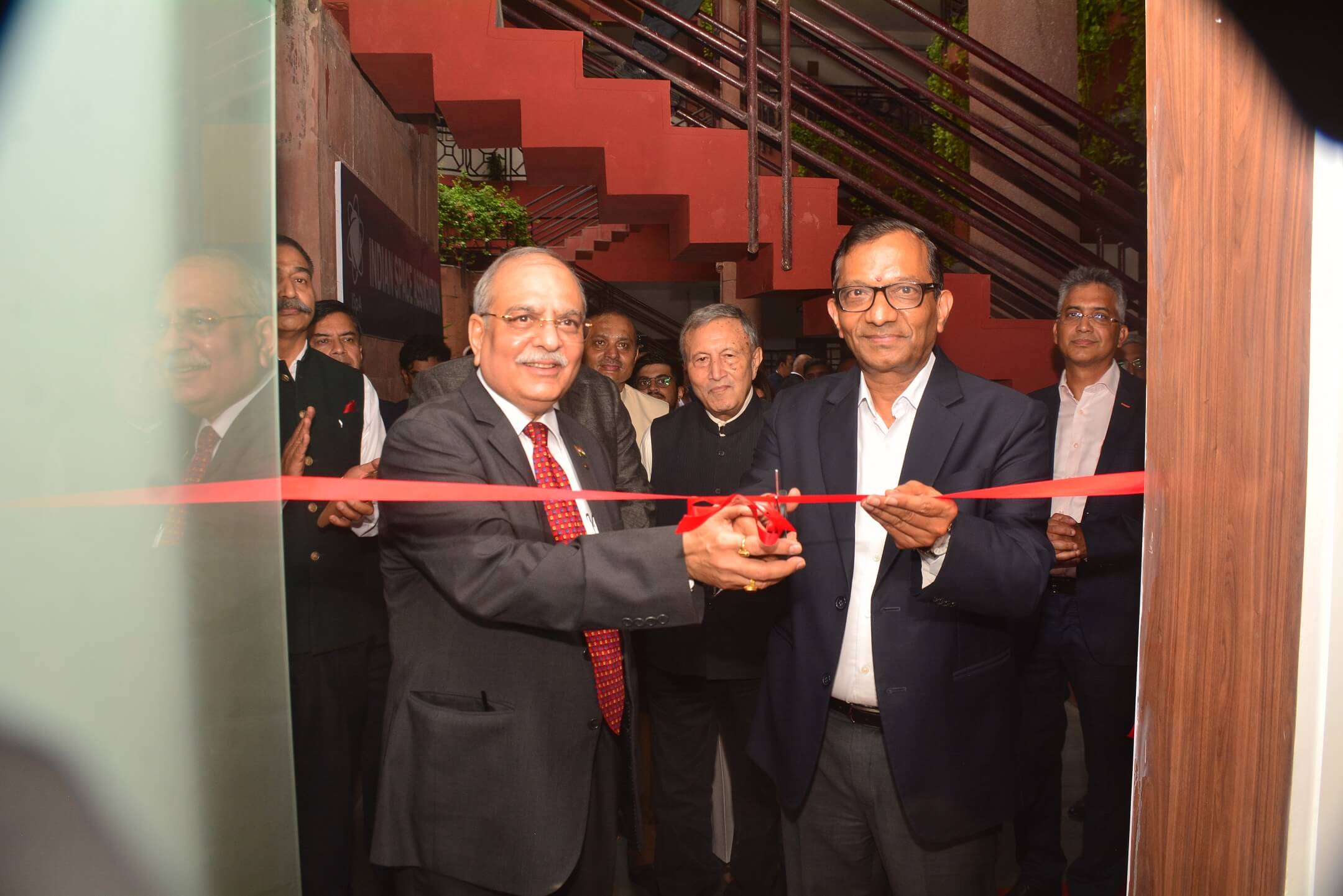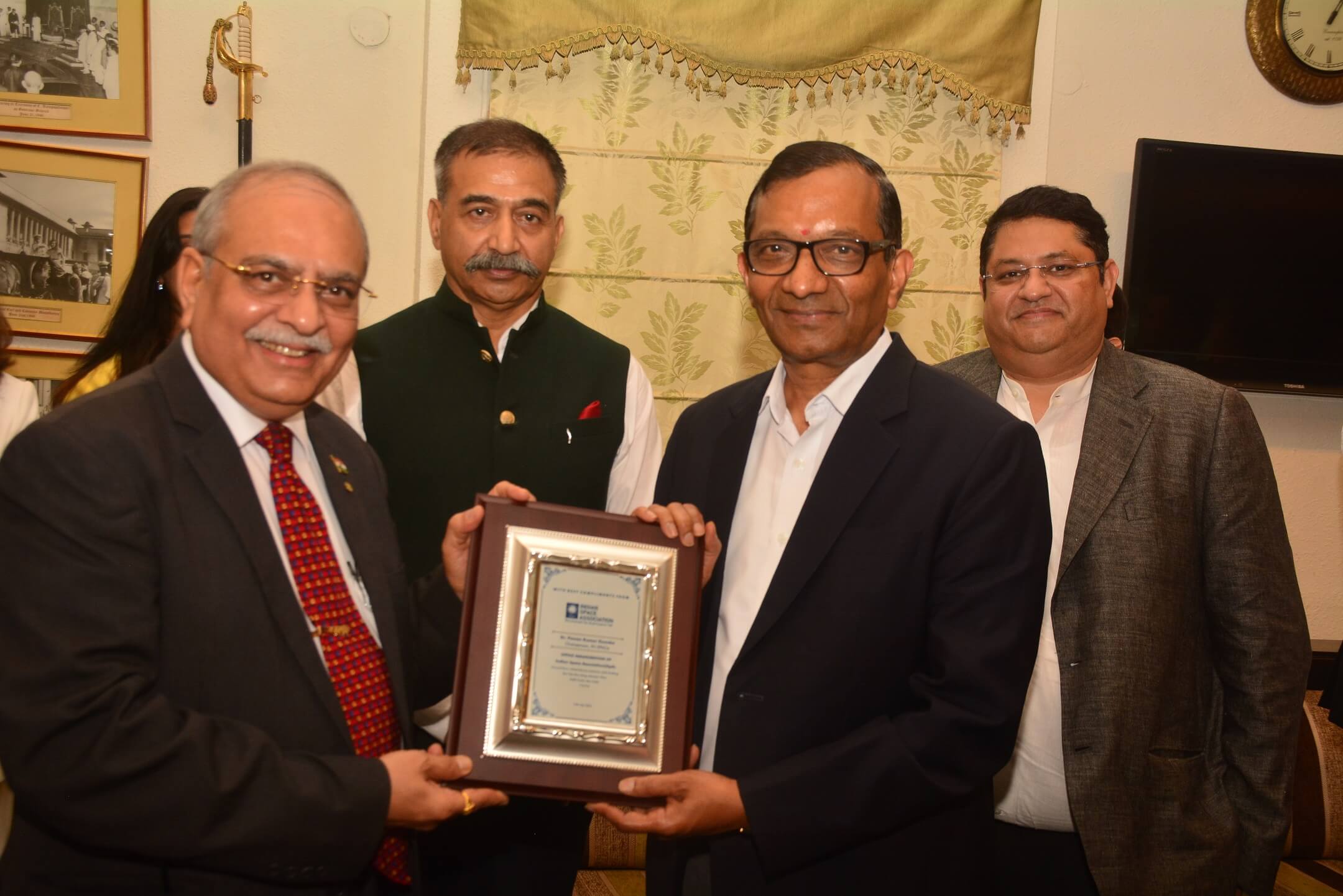 Mumbai, 12th July 2022: The Indian Space Association (ISpA), the premier industry association of space and satellite companies in India, today announced the formation of the National Advisory Committee to boost cooperation amongst the stakeholders and build a 360-degree perspective in shaping the contours of the private space industry ecosystem in India. The Committee would be headed by the Chairperson, Dr. Arvind Gupta, Director of Vivekananda International Foundation (VIF). The NAC would initially comprise 9 members coming from varied backgrounds which include Academia, Bureaucracy, Defence, Tech, and Space Industry. More additions to the NAC are likely, with addition of experts from Industry, Academia and Space Technology.
The initial list of members of NAC would include, Air Chief Marshal RKS Bhadauria (Retd.) (Former Chief of the Air Staff), Amb Arun K Singh (Distinguished Fellow VIF & Former Ambassador to US, France & Israel; Former Member NSAB), Dr. Shailesh Naik (Director of NIAS & Member IN-SPACe, & Former Secretary MOEFCC), Lt. Gen. VG Khandare (Retd.) (Senior Advisor, MoD & Former Military Advisor NSCS, Former DG DIA & DCICS(Int)), Prof. Kamakoti (Director OF IIT Madras), Dr. Siddharth Shekhar Singh (Associate Professor of Marketing at ISB), Maj. Gen. Siva Kumar (Retd.) (Director iNiF IIT Tirupati & Former Head of NRDMS DST & CEO NSDI; Former President Geospatial Solutions, IIC Technologies), Gp. Capt. Ajay Lele (Retd.) (Senior Fellow in the Manohar Parrikar Institute for Defence Studies and Analyses).
Also, Mr. Amit Kumar Ghosh, IAS (Additional Secretary, MoRTH GoI) will be a special invitee to the NAC. Lt. Gen. AK Bhatt (Retd.), Director General, ISpA and Wg. Cdr. Satyam Kushwaha (Retd.), Director, ISpA will support NAC as Convener and Secretary respectively.
Dr. Pawan Goenka, Chairman, IN-SPACe, today inaugurated the Indian Space Association's first office at the United Service Institution of India (USI) building, located in Shankar Vihar, New Delhi. This new office is strategically located, as USI, founded in 1870, is one of the oldest National Security and Tri-Service Think-Tank. The inauguration ceremony was witnessed in the presence of Hon'ble Gov. Shri Shekhar Dutt, Sena Medal, Chief Mentor of ISpA (Former Governor of Chhattisgarh); Mr. Jayant Patil, Chairman of ISpA; Lt. Gen. AK Bhatt, DG of ISpA, founding and other members of the association along with prominent industry leaders from across the Indian space ecosystem.
Mr. Jayant Patil, Chairman, Indian Space Association said, "The collaboration with VIF and the inauguration of our first office here in Delhi, both are a steppingstone for our organization to move forward in a positive direction along with other industry stakeholders. With the creation of the National Advisory Committee, ISpA aims to bring in the expertise to provide strategic direction in the formation of policy, regulations and building ecosystem in public private partnership in Indian space Industry."
Dr. Pawan Goenka, Chairman, IN-SPACe said, "The space sector here is at the cusp of a major revolution and our space offering needs to become more competitive along with strong expertise in what we offer to come at par with the global space economy. Given the size of the global space sector and how India is a very small player currently, ISROs ability to provide technology and infrastructure to the private sector and added interest from start-ups is a very major signal for the growth in time to come. Space is an intense and technologically complex area, every stakeholder has to work together with perseverance and the vision of a long-term and sustainable public-private partnership. I am confident that the way this sector is moving forward with support from the existing private industry large players and the new start-ups which are coming up along with the support from ISRO and government ensures that we will make strides in the space sector."
About Indian Space Association
The Indian Space Association (ISpA) is a premier industry association of space and satellite companies launched by Hon'ble Prime Minister Shri Narender Modi. While performing an all-encompassing role for the entire Space Domain, ISpA has undertaken policy advocacy and engage with stakeholders in the Indian space domain, including the Government and its agencies, to make India self-reliant, technologically advanced and a global leader in the space arena. It aims to play the role of advocator and facilitator to support the participation, growth and capacity building of private as well as public industry. It will participate in formulating effective; efficient and appropriate policies; and, regulatory frameworks.